On July 5th, China Aviation Suppliers Holding Company (CASHC) has signed a General Terms Agreement (GTA) with Airbus for the purchase of 140 aircraft, 100 A320 Family aircraft and 40 A350s.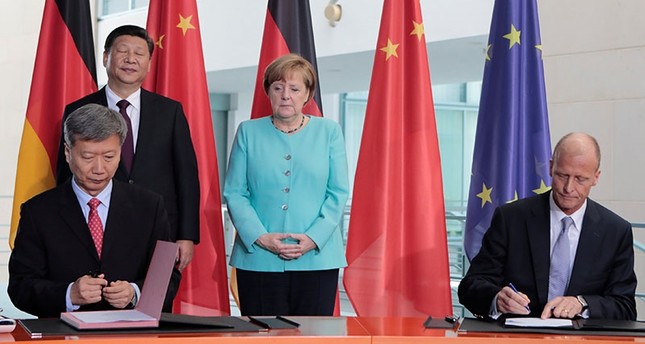 The agreement was signed in Berlin by Airbus' CEO Tom Enders and CASHC's Executive VP Sun Bo.
According to a statement, the order for A320s consists of both CEOs and NEOs while the orders for A350s are mostly for the -900 model.
CASHC, a state-owned company, is responsible for aircraft procurement and will place the jets with their respective buyers pending the outcome of negotiations.
"This big order is a great endorsement for our leading products in both single aisle and wide body segments," Tom Enders said. "China is today one of the world's most important markets for aviation, and we are honoured to support the development and rapid growth of China's civil aviation with our competitive product portfolio."